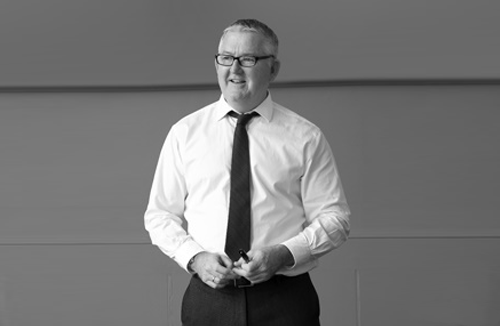 Ironsides Opens UK Office
Ironsides Technology Opens UK Office as Part of European Expansion
Philip Ingram Joins to Accelerate the Company's International Sales; Company to Showcase Automated Production Tracking Solutions for Print and Packaging Industries at drupa 2016
Westford, MA. March 15, 2016. – Ironsides Technology, a leading provider of automated production tracking systems for the printing and packaging industries, today announced the opening of a UK office as part of the company's European expansion. Industry veteran, Philip Ingram has joined as Sales Director for UK & Northern Europe and will lead the company's aggressive growth strategy in the UK, Nordic and Northern EU regions. In addition, Ironsides Technology will be demonstrating its end-to-end, real-time document tracking system, including a sneak-peak at its Nor'Star business process management suite, at drupa 2016, May 31 through June 10 at the Düsseldorf Fairgrounds.
Philip Ingram Leads UK Office
"UK and European document processing centers have been implementing Ironsides Technology over the past several years to help them track and meet regulatory compliance requirements," said Bill Riley, President of Ironsides Technology. "We are excited to be expanding our operations in the UK and Europe and to have a proven industry expert such as Philip Ingram leading our efforts. His insight into these markets will help us accelerate customer adoption of Automated Production Tracking (APT) workflow software."
Philip Ingram has over 25 years of hands-on experience in the customer communications management (CCM) space. He held senior sales and business development roles at Bell & Howell, Xerox, HP and Pitney Bowes. Ingram brings impressive knowledge as a career document processing professional specializing in document creation and production processes from "host-to-post"; going back to early European automated document factory (ADF) engagements led by IBM in the 1990's.
"I am excited to be joining Ironsides Technology as the company plays an integral role in production inkjet operations," said Ingram. "By keeping costs in line and improving profitability, Ironsides strengthens the CCM value position by helping document processing operations deliver more personalized documents efficiently and effectively while maintaining all compliance and SLA requirements."
Ironsides Technology and the European Market
Ironsides APT optimizes productivity and document integrity for print, mail and fulfillment operations. APT is ideal for companies managing multiple jobs and requirements in a production run. With hybrid mail solutions on the rise in Europe, document processors using APT can connect to all document production devices – regardless of brand or model – for real-time workflow automation, production control, integrity verification and compliance reporting. APT tracks individual pieces of every job meeting necessary audit requirements. It also provides operators with the production benchmarking information needed to optimize business performance for document processing and distribution.
Capita plc, UK's leading provider of business process outsourcing, uses Ironsides Technology's APT as the integrating force behind its highly efficient workflow for a near-lights-out operation with full transparency and accountability. APT helps Capita plc automate and seamlessly track its entire process. According to Capita plc, APT was the only solution on the market that provided the integration and flexibility the company needed. It gives Capita plc a significant competitive advantage in the marketplace. Read the full Capita plc case study at http://www.ironsidestech.com/case-studies.
Ironsides at drupa 2016
Ingram and the Ironsides Technology team will be at drupa 2016, May 31 through June 10 at the Düsseldorf Fairgrounds in partner booths. Visit Ironsides Technology at the Hunkeler Booth C20 Hall 8a and the W+D Booth A43 Hall 16. To schedule a meeting at drupa 2016, contact Ingram at philip.ingram@ironsidestech.com or +44 7738 773782.